Members - General Information
DeCare Dental wants you to be an informed and satisfied consumer. Helping you understand your dental benefits is one way to ensure you get the most appropriate and cost-effective care.
What is a Dental Plan?
Dental benefit plans are better characterized as financial assistance plans than as insurance. Unlike true insurance plans, which are designed to protect against major loss, dental benefit plans provide financial assistance to you and your family to encourage regular visits to your dentist, which are essential to maintaining oral health. Most dental plans are structured to provide coverage that meets basic diagnostic and preventive dental needs.
Specific dental care needs vary for each individual and should be discussed with your dentist. Depending on your oral health circumstances, your dental plan may or may not cover all of your needs, and should not be the sole determinant of the dental treatment you receive.
Web Tools for Subscribers
How to Choose a Dentist
For information about how to choose a dentist and your dentist's responsibility to you, please read Open Up and Ask Your Dentist Questions.
Your Plan
To get a plan description, please contact us. Your employer determines the combination and extent of dental benefits for your program. We are responsible for administering your plan, making appropriate payment according to the plan benefits and maintaining the integrity of our various provider networks. If you are represented by a union, the combination and extent of dental benefits provided is usually negotiated via the collective bargaining process.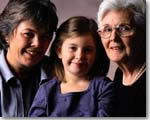 Our strong dental benefit plans are designed to encourage preventive care, help maintain your oral health and give you peace of mind that your basic dental needs are covered.